Looking for laboratory services for your oil and gas business? Keep reading to check out our complete list of lab tests.
What makes brilliant business?
Recognizing valuable resources.
And, knowing when to reach out and utilize them.
Infinity's Laboratory Services is an invaluable resource; lending a hand to your growing business.
What can you expect from Infinity Lab Services?
Our lab offers a myriad of comprehensive services. From Oil, Water and Coldfinger Analysis, to Liquid FTIR, Millipore and Coupon Analysis, peek into our lab to discover over 45 test and analysis options. With every order, our trusted team intertwines meticulous precision with efficiency, tailored to your turn-around demand.
How can our laboratory services help your business reach its fullest potential?
Download this easy ebook to discover the plethora of possibilities!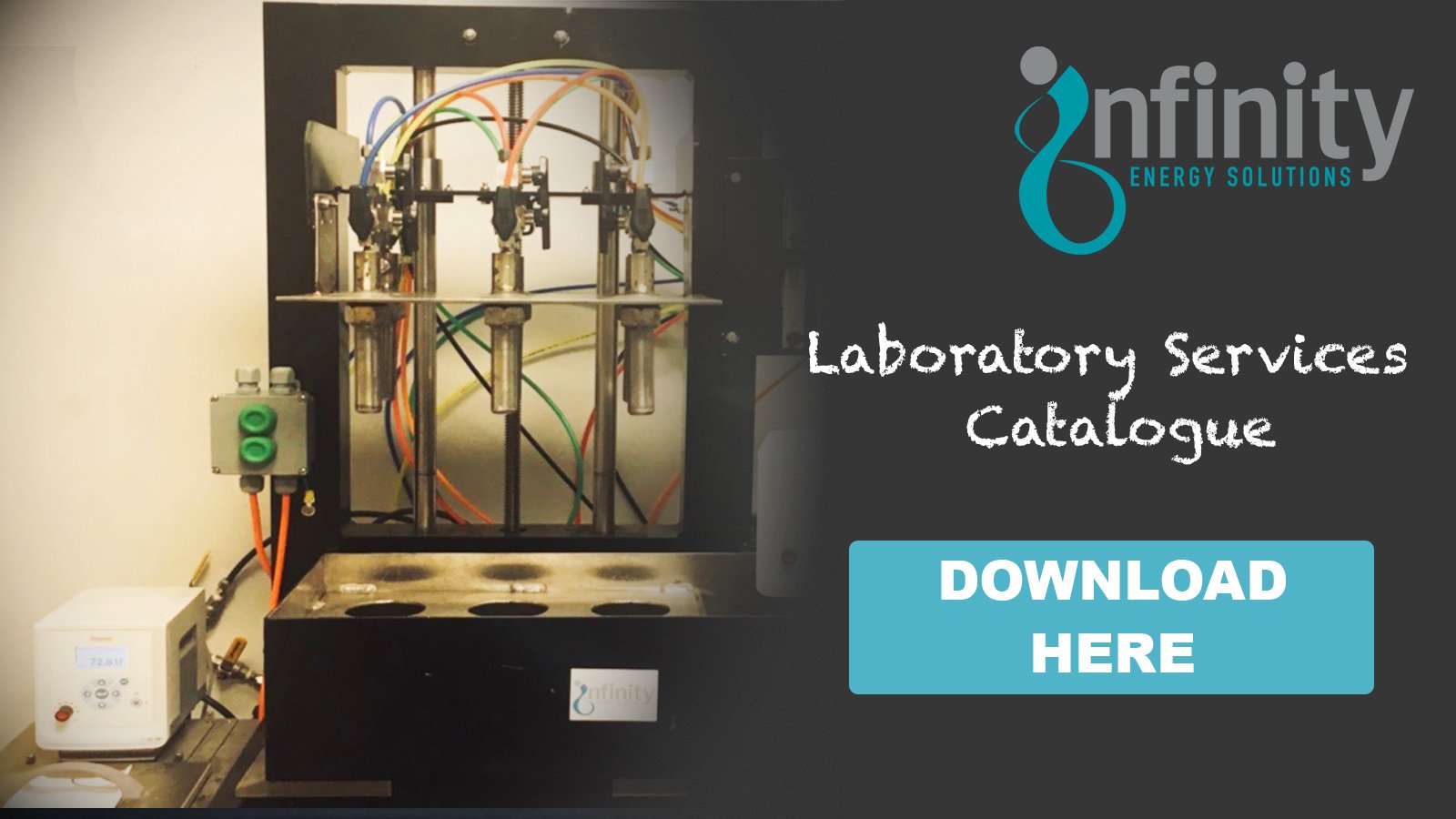 Infinity Energy Solutions: here to aid your fast-paced business needs in a fast-paced business world.