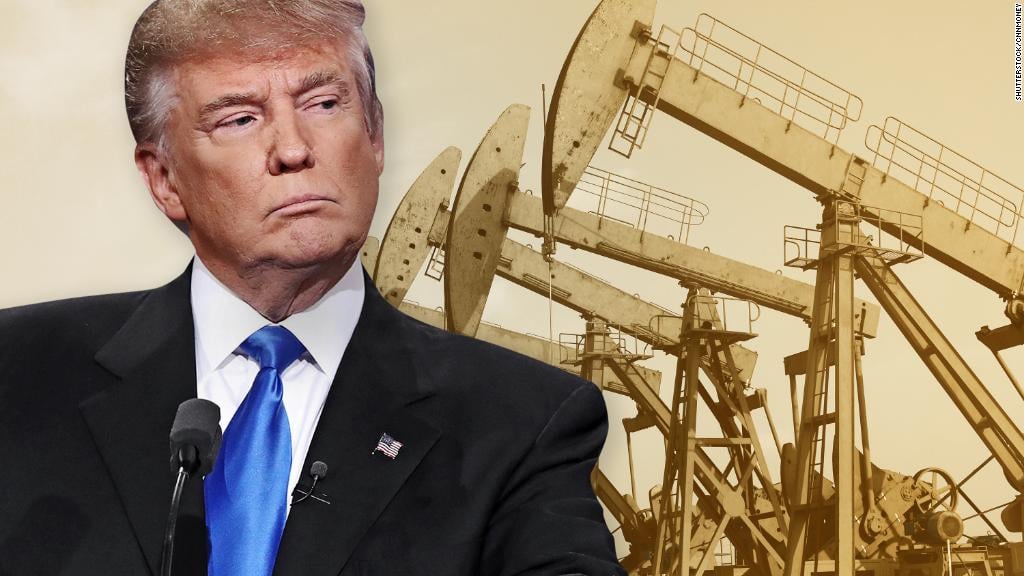 President Trump said on Saturday that King Salman of Saudi Arabia has agreed to up its oil production by as much as "2,000,000 barrels" to help bring down prices after instability in Iran and Venezuela.
"Just spoke to King Salman of Saudi Arabia and explained to him that, because of the turmoil & disfunction in Iran and Venezuela, I am asking that Saudi Arabia increase oil production, maybe up to 2,000,000 barrels, to make up the difference," he tweeted. "Prices to high! He has agreed!"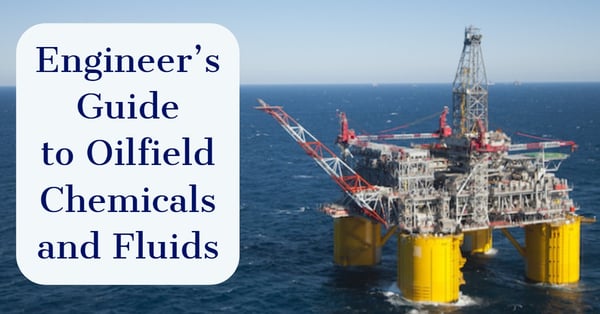 His tweet was subsequently confirmed by the The Saudi Press Agency which reported that in the call, the two agreed to "maintain the stability of oil markets and the growth of the global economy, and the efforts of producing countries to compensate for any potential shortage of supplies." It did not mention the two million barrel increase.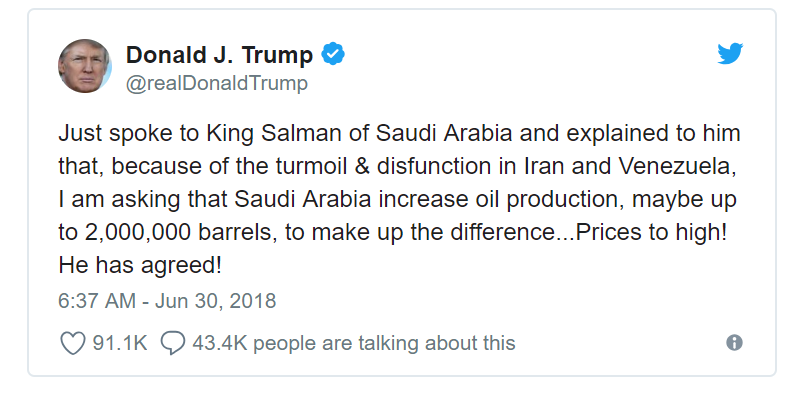 Last week, members of the Organization of the Petroleum Exporting Countries, agreed to pump one million barrels more crude oil a day, but summer usually leads to a demand for oil in the U.S., in turn pushing up prices.
Saudi Arabia currently produces over 10 million barrels of crude oil a day, according to the Associated Press.
It was not clear if Trump meant an extra two million a day, but analysts speaking to Bloomberg News believe the kingdom can produce more than 12 million a day -- which would leave an almost two-million barrel gap per day.
Iran and Venezuela are also OPEC members, and are likely to be angered by any increase. Reuters reported earlier this week that Iran has been infuriated by a recent increase by the Saudis to 10.7 million barrels a day, and blamed U.S. interference on the increase.
"Our resolution does not allow any member to produce more than their quota," Iran's OPEC governor Hossein Kazempour Ardebili said. "If they do, it means the State Department is running OPEC."
The Trump administration has been pushing Saudi Arabia and other OPEC members to increase production to offset lost Iranian exports and prevent a price hike.
Turmoil has surrounded Iran after Trump announced the U.S. was pulling out of the Iran nuclear deal, and has since urged allies to stop buying oil from the country.
Meanwhile there has been growing civil unrest in Venezuela amid an ongoing economic crisis.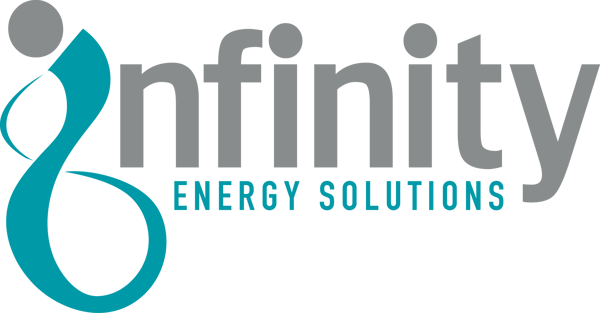 Infinity Energy is the perfect mix of services, offering chemical blending, product development, distribution, oilfield storage, and water treatment for the hydraulic fracturing industry. While our tradition of quality products and services continues to result in the expansion of our business, especially in the oil industry, we pride ourselves in maintaining that personal, one-on-one service that earned Infinity's current standing in the chemical blending industry.